What is it about spanking that makes me so emotional? I used to get through the days without needing spanking or spinning out of control. I've realized I need his dominance. When I don't feel it for even a couple of days my mind starts to wander. I begin to have doubts. My head fills with so much nonsense. I become distant and cranky. In the beginning Clyde (and myself) didn't know what to make of this. I didn't even know how to explain the way I was feeling. I just knew that I had so much emotion inside of me. It was only then I understood what "maintenance" was about. Clyde has gotten pretty good at recognizing the sings and giving me what I need.
I had grown quite used to receiving spankings every few days or so. We both enjoy it and it often leads to more pleasurable things. We always waited for our children to be in bed or at least occupied with something on the other side of the house. I thought we had been pretty careful until one day I stepped out of my room after a spanking and came face to face with my daughter. "What was that noise?" she says. "It sounded like Daddy was hitting you with something." I panicked and didn't know how to respond. You can imagine my horror. I told her not to worry, Daddy was just moving some stuff around. I know. Not very believable. Well that night Clyde and I had a long talk about this and decided no more spankings when the kids are home. The last thing I would want is my daughters thinking their daddy beats me. I figured as long as she never heard it again it wouldn't be an issue and she'd forget. So far, this seems to be true. She has not asked about it since.
The problem with this is I can only get my spankings on the weekends when the kids visit with grandma and grandpa. You see, this is not enough for us. I have come to rely on spanking as a way of release. Clyde couldn't wrap his head around that until I told him one day to think of it like a lemon. It's got all that juice trapped inside and you have to twist and squeeze and hurt the lemon for all that juicy goodness to come out. The outcome is undeniable. Clyde has noticed the difference in my mood afterward. I feel so much lighter after a good paddling. I started thinking there has got to be a quieter way to do this. I did some research for quiet spanking implements. Clint and Chelsea at Learning DD had some great suggestions for this.
1.) Spatula with holes
2.) Wooden Spoon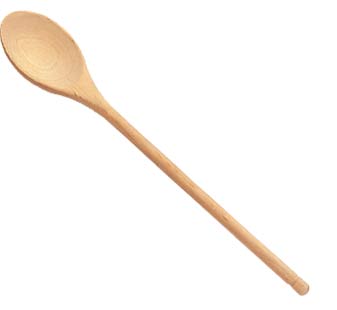 3.) A Switch
4.) Tilt wand for window blinds
5.) Loopy Johnny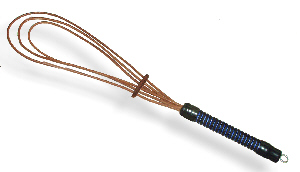 6.) Cane
My personal favorite is the tilt wand. As I type it sits atop our dresser like a forgotten part. Only we know better.
Bonnie